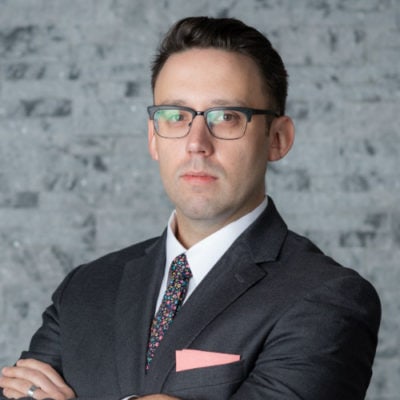 Associate
jim@meenanlawfirm.com
(850) 425-4000
Follow on Twitter | Connect on LinkedIn
James P. Burleson joined Meenan P.A. as an Associate in 2014. Mr. Burleson focuses his practice on insurance, warranty, motor vehicle ancillary products, and service contract law. He assists companies with structuring their business operations to ensure compliance with existing law. This includes helping administrators and providers of these unique products build their programs from the ground up, including formation and national licensure. He also assists companies with the drafting and filing of forms and contracts, developing compliance procedures, and interacting with regulatory departments across the country in response to various compliance matters.
Mr. Burleson serves as the Assistant Executive Director and Assistant General Counsel to the Motor Vehicle Protection Product Association ("MVPPA"), a national trade association representing the interests of the motor vehicle service contract and ancillary product industry. Mr. Burleson oversees MVPPA's efforts to enact and monitor legislative, regulatory and administrative activity throughout the United States, and lobbies both state and federal legislators and regulators regarding various motor vehicle service contract and ancillary product related issues.
Mr. Burleson received his Bachelor of Business Administration degree in Marketing from Stetson University, cum laude, in 2008. Mr. Burleson graduated from the Florida State University College of Law, magna cum laude, in 2014 and received numerous distinctions, including book awards in Legal Research & Writing II, Contracts, and Insurance Law. Mr. Burleson also served as Vice President of the Moot Court Team, Editor-in-Chief of the Florida State University Business Review, and President of the Aviation and Space Law Society. As a member of the Moot Court Team, Mr. Burleson also received the Best Oralist award as a part of the winning team of the North American Regional Round of the Manfred Lachs Space Law Moot Court Competition before going on to place second and receive the Best Memorial Award in the International Finals arguing before a panel of judges from the International Court of Justice.
Mr. Burleson has also worked as a Law Honors Intern with the Federal Aviation Administration's Office of the Chief Counsel in Washington, D.C.
Practice Areas: Consumer Goods Service Contract Regulation | Home Warranty Regulation | Insurance Regulation | Guaranteed Asset Protection Regulation | Motor Vehicle Protection Product Regulation | Motor Vehicle Service Contract Regulation | Trade Association Management